With the takeover of Papcel in Litovel, Czech Republic, Bellmer has once again invested in an innovative future.
All Papcel customers will be served with the newly formed "Bellmer Czech s.r.o.".
This means, all the spare parts and services for existing Papcel machines will stay available now and in the future.
The new "Bellmer Czech s.r.o." starts with 80 former Papcel employees in Litovel, Czech.
David Dostal will be the managing director. It will include the sales and service organization, engineering and automation departments as well as the production facility. A pilot plant for stock preparation trials is also available for all customers.
Papcel is considered as a leading stock preparation specialist for Russia and the East European countries.
Papcel customers will benefit from the technical support and know-how in their paper and board machines from the Bellmer TurboLine for the production process.
In the last 20 years, Papcel has executed more than 100 major rebuilds and deliveries of stock preparation plants.
The rough raw material conditions in reference countries of East Europe, Egypt and Russia demand heavy machinery solutions and maximum energy efficiency. Papcel's own designed machinery perfectly meets these requirements. This know-how will enlarge Bellmer's product line and services. Bellmer can now offer besides complete paper and board machines up to the winder the full stock preparation and approach flow systems.
Like Bellmer, Papcel is also known for successful rebuilds and complete machines for packaging and special grades. The new Bellmer Czech team members in Litovel fit perfect to the Bellmer to serve customers in pulp and paper industry and bio economy projects.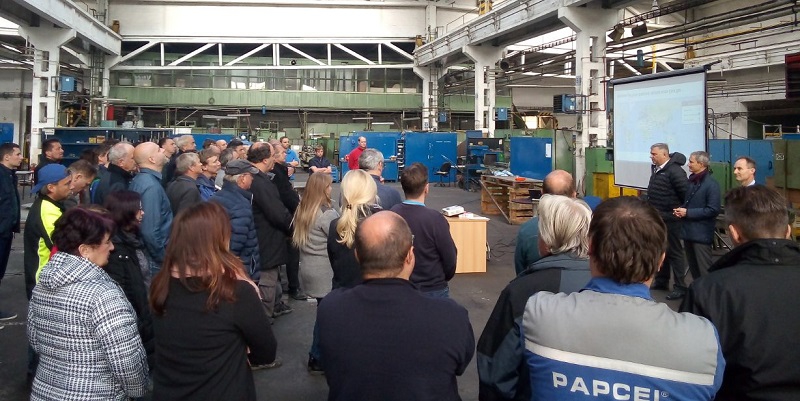 Bellmer GmbH is now in the 6th generation – a family-owned paper machinery specialist, founded in 1842. After the acquisition of Papcel, the Bellmer Group has more than 700 specialists dedicated to pulp and paper industry world wide.
Learn more about the Bellmer Group at www.bellmer.com