The PAPCEL Group provides elaboration of machinery and process projects.
We provide:
Construction projects (alternatively collaborating with local construction works providers);

Electrical systems incl. measuring and control (M&C) systems;

Design of steam and condensate systems;

Design of heat recovery, ventilation and air conditioning systems.
Standard documentation of machinery and process projects incudes:
Process and instrumentation diagrams (P&ID)

Detailed layout plans (machinery and process layout)

Foundation plans

Steel structures and pedestals

Tanks, reservoirs, chests and vats

Piping diagrams

Isometric drawings

Drawings of piping supports and hangers

Piping material listing

Lists of machinery, pumps, tanks, supports, piping, fittings etc.
Examples of the documentation
Machinery layouts

All the levels and profiles

Scales 1:50 / 1:100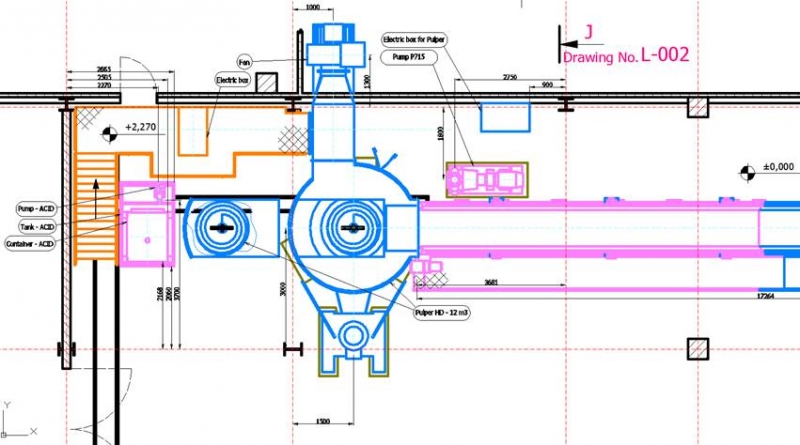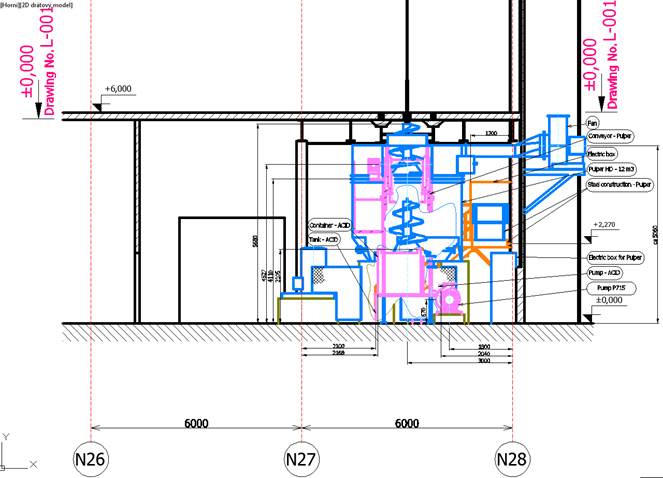 B. Foundation plans
Basic documentation for civil engineers, for detailed design drawings, for concrete foundations

Dimensions and detailed specifications of each foundation incl. positions in buildings

Static and dynamic loads

Scale 1:50 (1:20)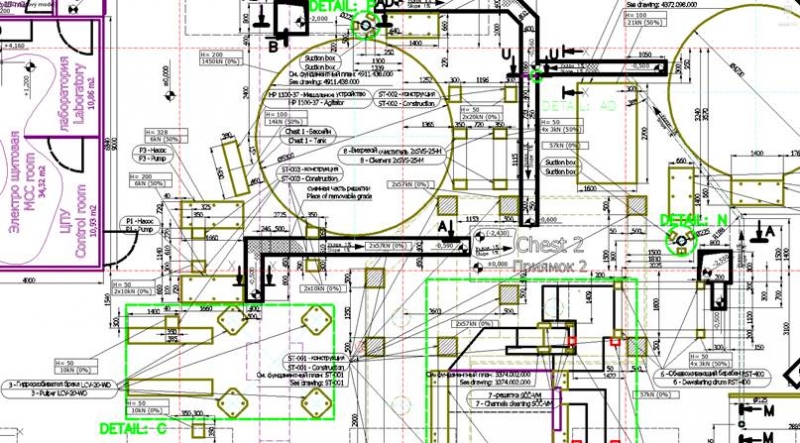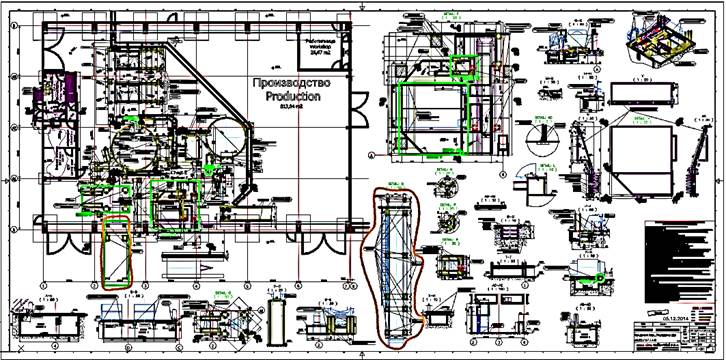 C. Designing tanks and pedestals
Sketches for elaborating offers, basic documentation for working detailed design drawings up

Main dimensions, flanges numbers and DN data etc.

Scale 1:50 (1:20)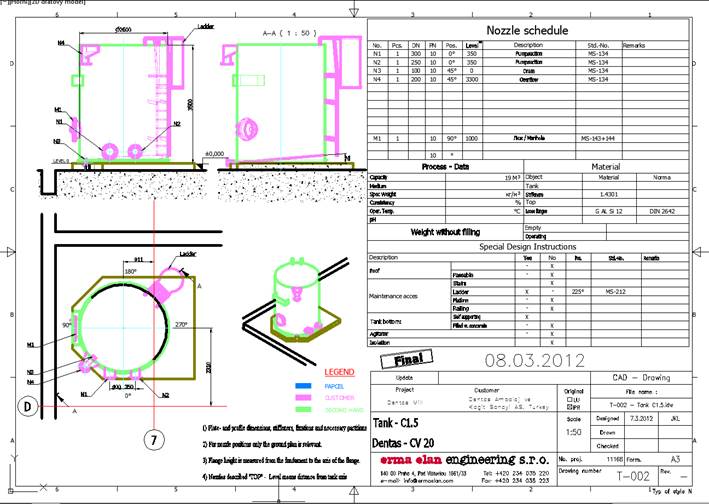 D. Plans of pipelines and piping hangers
Piping diagrams

Numbers of pipes, support positions, numebrs of M&C loops

All levels and profiles

Scale 1:50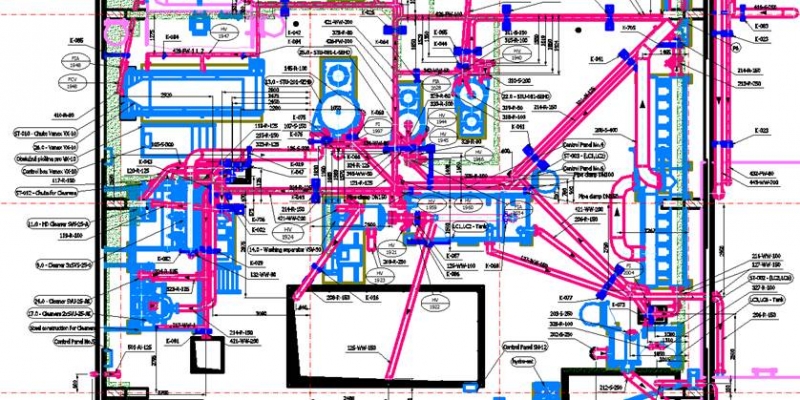 E. Isometric drawings
Drawings for easier fitting and piping

Separate drawings and material list for each pipeline

Pipelines may be welded quicker in advance

Scales 1:5/1:10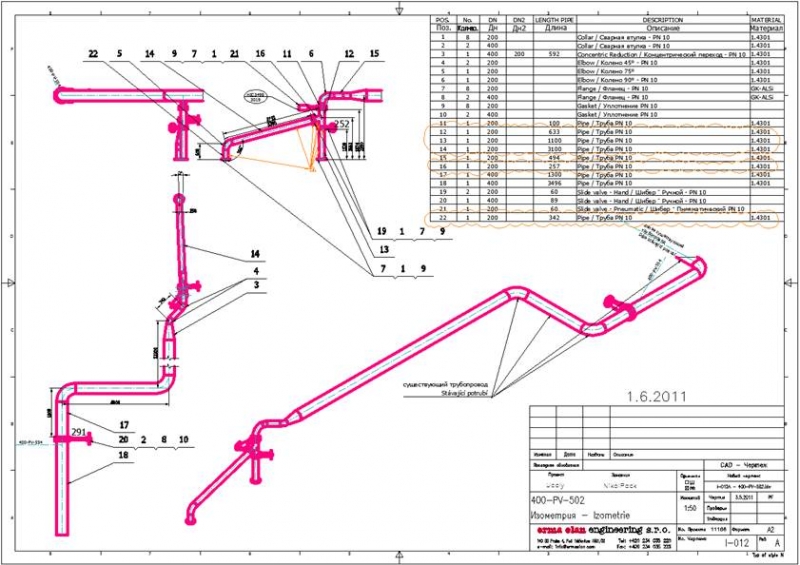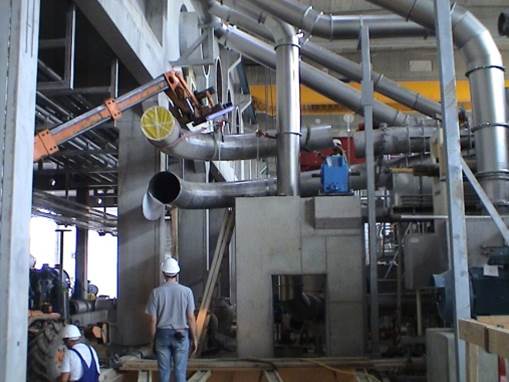 In general
All drawings are outputs of 3D-model

Main advantages: a) elimination of errors b) quick changes and modifications c) easy co-ordination

Used software: Inventor 2014 - outputs in DWG format